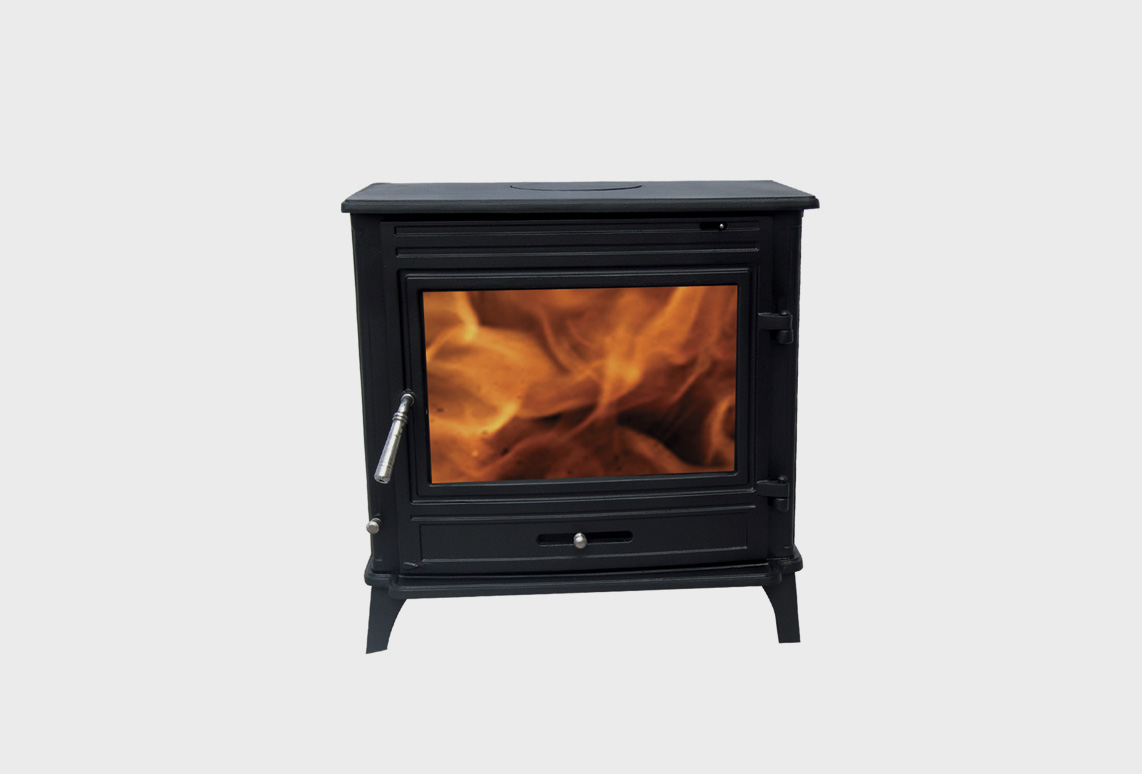 The Sentinel 034 is a matt black, cast iron fireplace with modern, straight lines. Its simplistic design makes it perfect for installation in any interior design. It features primary and secondary air controls and a multi fuel lever which shuffles a multi fuel grate. It has a removable ash pan for an easy clean. The combustion chamber is lined with vermiculite firebrick and comfortably loads 40cm logs. There is an option of a top or rear flue exit. The door handle and control levers are stainless steel. Sentinel fireplaces are manufactured and imported from the Jiangsu Province in China for the South Africa market.
Price:
R16995 (excludes installation)
Specs:
Multifuel - Anthracite or Wood Heat Output 10kw Flue outlet 150mm Top and rear flue outlet H605mm x W595mm x D365mm Rear flue centre height 445mm
Enquire:
The Sentinel range focuses on the manufacture of high quality cast iron and steel stoves.
Our range has various designs from traditional to contemporary. Our stoves range from 5KW up to 14KW heat output, ensuring an adequate heating option for any home or living space.